05.02.13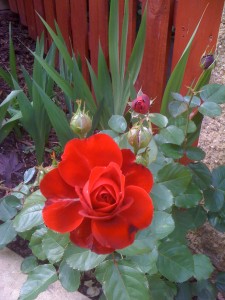 "I Will Not Let An Exam Result Decide My Fate" is a timely video for this season as many of our learners engage in a series of IB, IGSCE and AP exams, and for many SAT's. Our educational communities have been locked in the ceremony for decades, the final stage for many of our International School students, is a gauntlet of exams, timed, many still handwritten over a condensed time line, testing a couple years of content and knowledge. Many of us feel this ecosystem is out of sink with the current world, and there are many that share out thoughts, perspectives and ideas on this topic. It seems more and more folks believe the system is broken, but somehow no one in our International School Communities have been able to break this ecosystem. There are  many international schools that provide a rich diversity of options for students, outside of the traditional exam gauntlet but somehow these exams still are the measure for our success to boards of trustees and parent communities. Even we  educators feel a certain comfort with the known dynamic, measurable and quantifiable and something that has been going on before our own education experience. The shift needs to happen, and somehow amongst our rich diverse International School community we need to build a collective capacity to engage our own learning communities and provide avenues and permission to answer some of the questions and remarks shared in this spoken word. A challenge, and of course easier said then done, but this conversation needs to frame many of our own thinking, strategic planning and curriculum… the world has changed, our students are speaking up…. we have a responsibility as learning communities to engage as change agents.

From Our Community!
( PLEASE if you have a faculty member or team member you think should be featured have them drop me an email and share a link video or paragraph about their project.)
Tech Coaching By Stealth: Blogweek 2013 at International School of Prague  by Michael Peters,  Upper School Digital Learning Facilitator, ISP
It sounded like a simple concept, when a colleague pitched the idea to me. A week-long blogging festival, not unlike other kinds of student writing festivals, right down to the obligatory writing contest.  But the challenge was to craft an event that harnessed the unique potential of the blogging platform, while at the the same time stepping very lightly on the calendar of an extremely busy school, where getting "air time" is a constant battle. It turned out to be the perfect fit.  Our bloggers received thousands of visitors from literally dozens of countries. More importantly (for me, at least) our school dramatically improved the level of discourse surrounding blogging generally, as well as our capacity as best-practice edubloggers.
Here is the recipe.
1) Exist, and thrive, purely in the digital space, leveraging social media, including Facebook and Twitter.  In this way we were able to add another important event to an already busy calendar without disrupting the class schedule. The community could participate on their own terms, and schedule. Also, this allowed us to really take advantage of the international character of the school community – to redefine the boundaries of the school community, to include family and friends from Finland, or Iran, or Korea, or Pakistan, Africa, and dozens and dozens of other places.
2) Leverage the great stuff that teachers and students are already doing. As is happens, at our school, blogs were already being used in a number of interesting ways. Not just in the classroom, but also through clubs and other activities too. But in other cases I approached students and teachers to publish other great work on their blog, regardless of whether it was originally intended.  In this way, we were able to turn our school's busy schedule into an advantage, by tapping into the efforts of dozens of teachers, and providing an environment for their work to be recognized and celebrated. Again, we were able to encourage widespread participation without adding additional tasks to teacher's to-do list. Much better (and, truthfully, much easier) to draw deserving attention to existing content. I had contributions from teachers who had never considered using a blog before – but by nudging an existing task onto a blog they were able to gain a little confidence, and also see some of the potential, especially when we starting getting visits and comments from around the world.  While it is important that we don't stop at merely replicating traditional activities on a blog, it is a great stepping stone. You can't improve educational blogging practices until you are able to convince teachers to at least try it out.
3) Keep your goal in mind. My goal was to improve student and staff knowledge and capacity in the area of blogging. So it was important to go beyond merely having a writing contest. For me, the contest was merely a vehicle to discuss best-practices in blogging. Using Creative Commons images, linking, citing sources, embedding stuff, respectful commenting – these skills were embedded in the rules of the writing contest.  So, under the guise of promoting the writing contest, I was able to focus on these skills: five minutes here, ten minutes there – an email, a tweet, a blog post. Teachers received lesson ideas, rubrics, videos – carefully curated, of course, and shared digitally. Low-pressure sales. Ultimately, people could have as much, or as little, as they wanted. But even those that tried to ignore me, probably learned something by osmosis.
4) Think big. Our event was a massive success this year, I think. But we're already looking ahead.  In the same way that we were able to engage with our extended school community around the world, we would like to build connections with other schools as well, in ECIS, CEESA and even further afield.  Blogweek would become even more powerful if we could coordinate parallel events at other schools, expanding the sharing and commenting and the sense of community.
If you would like to get your school involved next year, or are looking to build blogging connections in some other way, please get in touch!
Mike Peters @ ISP
Professional Development
Sidewell Friends School
Connections Conference 2013 – June 13-15
The Connections Conference is a three-day hands-on experience for teachers, administrators, technology staff, and anyone interested in being part of sharing and learning.
Click here to go to the Eventbrite Registration page. REGISTRATION IS NOW OPEN!
What is our vision for learning in the next few years?  Where could current developments in information and communication technology take us?  Would you like the opportunity to explore these questions with like minded educators in a stimulating environment? The Learning Technologies Team at Munich International School invites you to join us for a 2 day un-conference where the participants, i.e. all us together, drive the agenda, develop the vision and work out how we can create the future.  To find out more about our concept and further details visit
Google Summits around Europe and more
Prague Geo Summi
t at
International School of Prague
Czech Republic

Saturday June 1 and Sunday 2 2013
  The event is an intensive, two-day event where participants get hands-on experience using
Google Earth
,
Google Maps
, and  Google
SketchUp
, including a focus on features like Ocean, Mars, Moon and Sky in Google Earth. Sessions are lead by  Google Earth Team staff and Google Certified Teachers and trainers. For details and registration go to :
http://www.praguegeosummit.org/home
Google Apps for Education
at Frankfurt International School
Germany Summit

June 15th and Sunday, June 16th 2013
. The summit is focused on helping educators get the most out of Google Apps for Education in both primary and secondary schools as well as  higher education environments.  In addition we will have a 
Chromebooks playground
; a classroom set up with experts on hand where you can drop in at any time during the conference to try out Google Chromebooks. For information and registration follow 
http://germany.appsevents.com
 . Sign up by 29 April for the special Early Bird rate of € 250!
Google in Education Russia Summit
at
Anglo-American school of Moscow

Sat, Jun 8, 11:00 AM – Sun, Jun 9, 4:00 PM 
The Google Apps for Education Russia Summit is a two day event taking place in Moscow on Saturday June 8th and Sunday June 9th 2013. The summit is focused on helping you get the most out of Google Apps for Education in both 'primary/secondary schools' and 'Higher Education' environments. We will have sessions in English and Russian lead  Google apps experts including Google staff and Google Certified Teachers and trainers. In addition we will have a 'Chromebooks playground'; A dedicated classroom with experts on hand where you can drop in at any time during the conference to try out Google Chromebooks.Official website:
http://russia.appsevents.com
Digital Bytes of the Month
This month we feature some great articles and reads to consider and share with your own learning community
Please remember
your
links,
your
thoughts,
your
resources,
your
conferences/events are important to this blog if you have something you wish to have featured  drop me a note
jmikton@isp.cz
a week before the first day of the month, I will make sure it is featured in our June issue edition.have a good month…warm regards

John Mikton (Chair ECIS ICT Committee)
Permalink Comments off